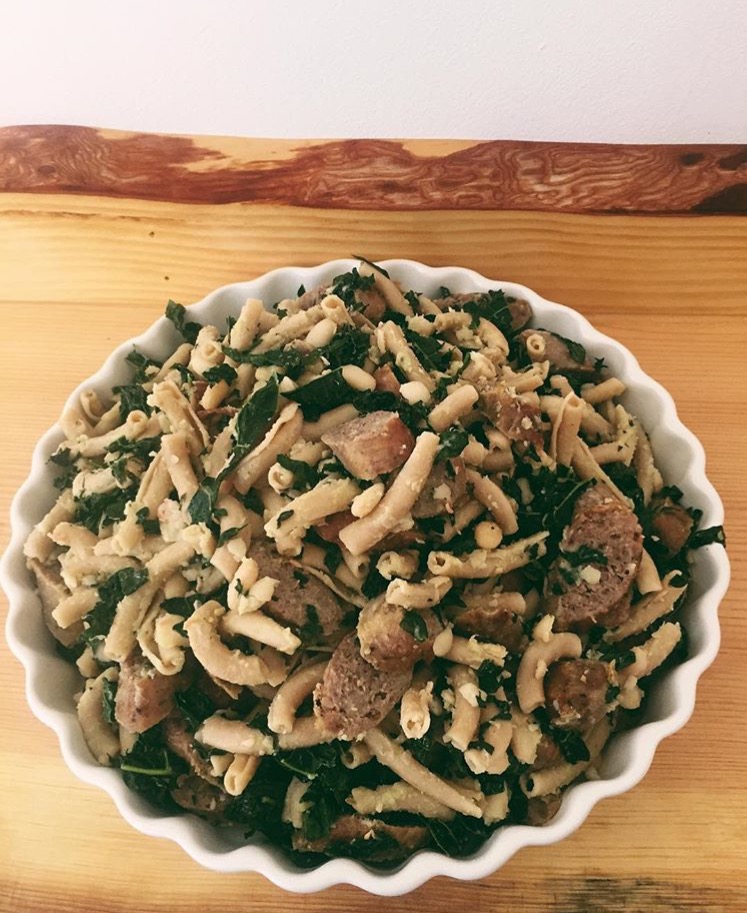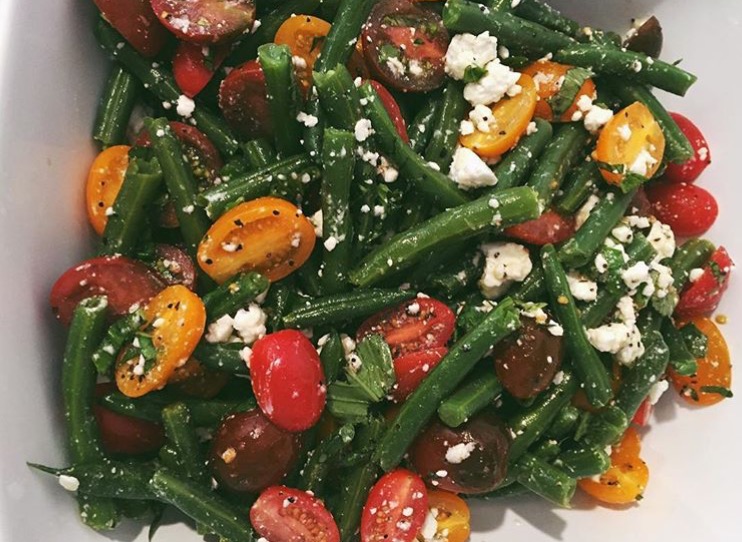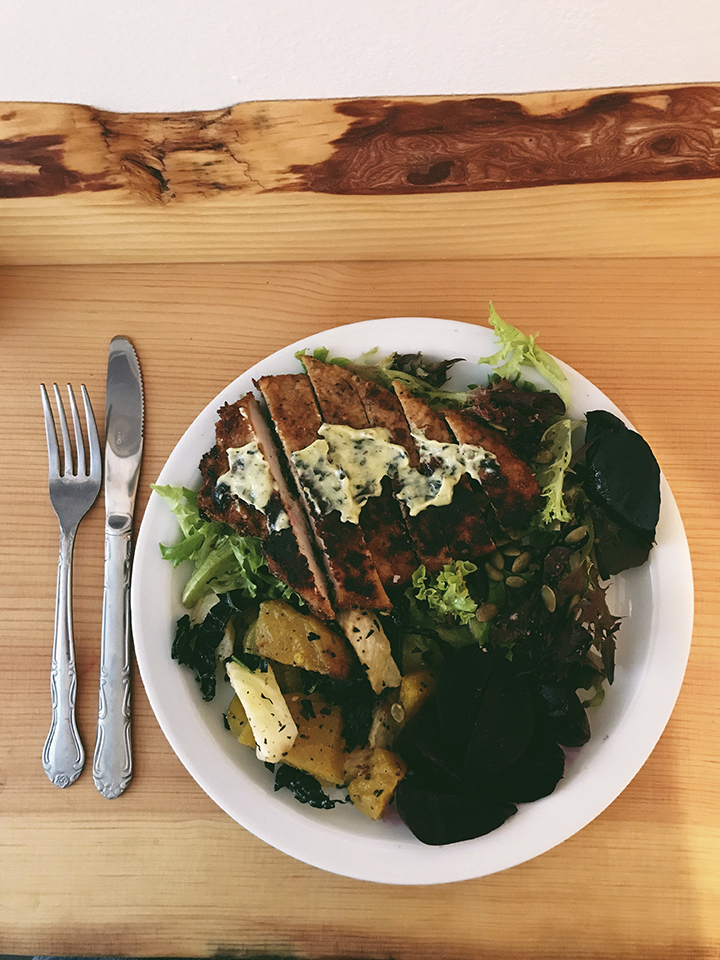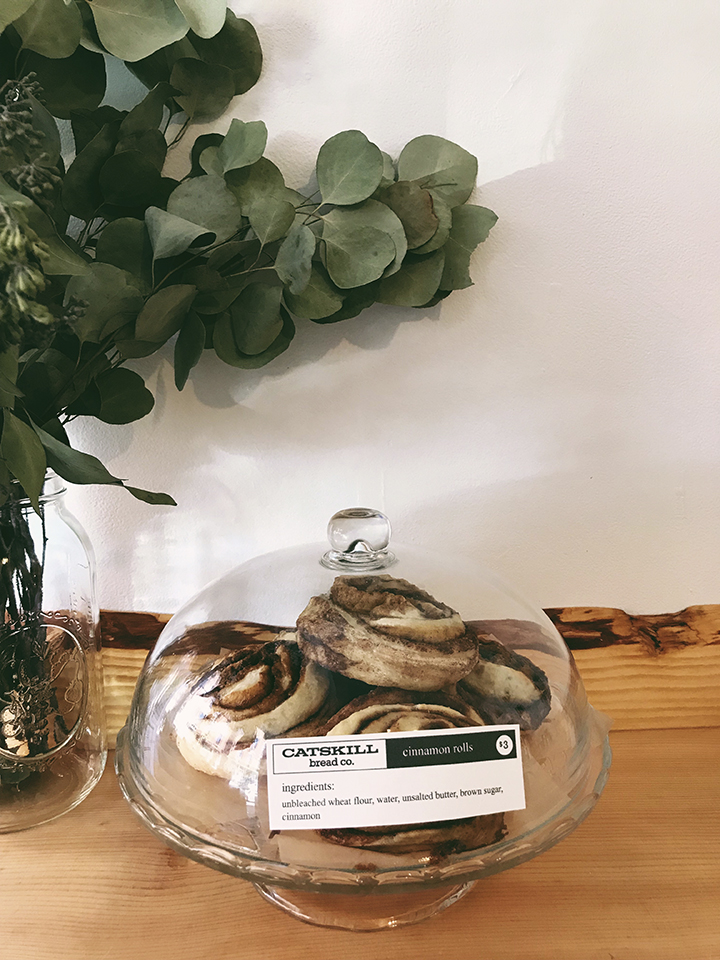 Breakfast
Croissant with butter & jam 4.
bread alone bagel with butter 2.50 with fresh cheese 4.
breakfast sandwich - local pasture raised eggs, gruyere, sprouts & pesto mayo 6. add uncured maple bacon 3.
green toastie - whole wheat sourdough with local fresh cheese, sprouts, organic evoo, pink himalayan salt & pepper 8.
granola - hawthorne valley plain yogurt, housemade gluten free granola, seasonal fruit & bee pollen 8.
eggs our way - two eggs fried or scrambled over organic mixed greens with a dollop of pesto & spanish cheese 9.
the lox - catsmo smoked salmon, local fresh cheese, capers, red onion & sprouts 12.
Lunch
the daily - housemade chicken salad over organic mixed greens 9 on ciabatta roll 10.
the meat & cheese - vermont burrata, prosciutto, organic evoo & basil 12. (seasonal)
the melted one - grilled gruyere cheese with local jam on whole wheat sourdough 8. with uncured maple bacon 11.
the greens - organic mixed greens with cranberries, almonds, pepitas and housemade dressing 7. add chevre 1.
the charcuterie - weekly selection of local cheese & meats served with fresh bread variable price
the roasted one - herb & lemon roasted chicken with gruyere, pesto mayo & greens on a ciabatta roll 12.
Soup of the Day 5. (seasonal)
all of our sandwiches are served on whole wheat sourdough bread or ciabatta roll Baked Daily by Bread Alone
we use local pasture raised eggs, local cheese & milk and seasonal produce
Baked Goods
lecoq Croissant 3.
Catskill Bread Co Cinnamon Roll 4.
o & co Chocolate Chip Cookie 1.50
o & co Grain Free Vegan Chocolate Chip Cookie 2.50
Seasonal Scones 4.
catskill Bread co foccocia 5.
catskill bread co whole wheat sourdough 4.
Ask about special order desserts!
Coffee & Tea
Organic Coffee Drip 2.25
Organic Coffee Pour Over 2.50
Organic Espresso single 2. / Double 3.
Cappuccino 4.
Latte 4.
Matcha Latte 5.
Chai Latte 4.
Americano 3.
Cold Brew (seasonal) 4.
cortado 3.50
hot tea 3.
Add Maple Syrup .50
Add Adaptogenic Elixir Powder 2
Almond Milk 1